The way We Work
We, at JYS Infotech, make sure that we deliver the best to you. We follow a unique process developed by our team over the years. We understand your business and help you tackle every challenge with our cloud solutions.

Consult

Strategize

Implement

Change Management

Support
The benefits of choosing JYS Infotech
Implementation, Planning & Deployment

With Google's proven and time-tested methodologies

Change Management and Training

highly skilled team for educating you & your team

Technical Support

Supporting account administrators

Custom Cloud Products

Building your data-intensive products in the cloud

Newsletters

Latest updates and tips to work smarter
"JYS Infotech help you to get the most of your Going-Google experience and maximize performance and contribute to achieve your Business Vision. We ensure the highest levels of certainty and satisfaction through a deep-set commitment to our clients, comprehensive industry expertise"
Why G Suite?
G Suite is a cloud-based productivity suite that helps you and your team connect and get work done from anywhere on any device. It's simple to setup, use and manage, allowing you to work smarter and focus on what really matters.
Over five million businesses today are using G Suite and Google Drive for Work
Proven cost savings
50 times more storage than the industry average
99.9% uptime SLA for G Suite and Google Drive for Work
Over 750 million people use Google productivity tools
Most comprehensive, dependable cloud infrastructure
Full administrative and data control
Highly available customer application development environment on Google Cloud Platform
(...really, there's too much to list here, so contact us to learn more!)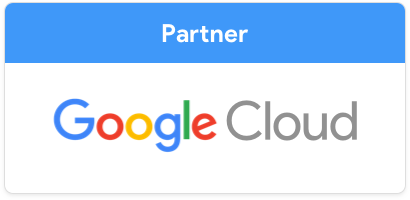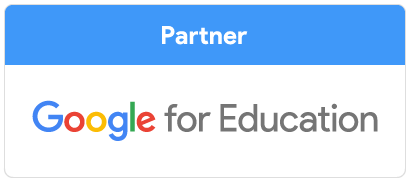 Testimonials

"Kiran and JYS InfoTech are experts System Developers and great to work with. They provide my Team with the ability to focus on Product Development Planning instead of Code Execution. Their knowledge of Google App Engine and Cloud Architecture is very impressive. I recommend JYS InfoTech for any organization."

- Jason Spight

Chief Enterprise Architect

Making Performance Matter, LLC
"We hired JYS Infotech to help us migrate from Office 365 to Google Apps for a large number of users. They completed the task on time and on budget and they were very professional and helpful throughout the entire process. I greatly recommend JYS Infotech to anyone needing Google Apps support."

- Rambod Rad

Software Architect

Director at Paradox3
JYS is absolutely great to work. I've sent them a couple of complex projects for things within Google Apps that others told me could not be done. They were able to complete the projects to my specifications quickly. They have excellent communication skills and their attention to detail and adherence to the specifications and budget is top-notch. I recommend JYS Infotech highly!

- Melodi Sheppard

Partner | Business Systems Advisor

ASG Advising
I have used JYS infotech for the migration of a large email account to Google Apps and also to write some scripts to make Google Apps work more effectively. Working with this very efficient team was a pleasure and work was well planned in advance and completed very efficiently. I would have no hesitation in recommending JYS infotech for any Google Apps work and will definitely be using them in the future.

- Vincent Walshe

Internet Strategist and Web Publisher

Internet Success
JYS Infotech's work performance has been exceptional. Every project we have requested of them has been in a timely manner and completed to perfection. Their team is very knowledgeable and support is friendly and fair. I highly recommend his services. Kiran has assisted with Google platforms for our entire business network.

- Kylie Butchard

Managing Director

Pacific Security Group Australia
My experience with JYS infotech has been great. They are very responsive and stayed exactly within budget. I would recommend them to anyone looking for assistance maximizing their google apps.

- Cameron Amigo

Co-Founder

Laugh Staff Inc.
Kiran and his team is highly talented in creating custom apps scripts and integrations. His help has proved to be very beneficial to my company and my client's companies. I highly recommend JYS Infotech.

- Wyatt Knight

Design Build Consultant & Senior Project Designer

Design Build Duluth
Kiran and his team are unusual. You can go through dozens of developers and you wouldn't find a team this precise, dependable and financially reasonable. I'd rather nobody else use them so I can keep them to myself.

- Archer Gheim

Chief Marketing Officer, Chief Digital Officer

ShowSpace.co